We've done it again! For the second year in a row, Pronto Woven has been named a finalist as part of the Cool Company Awards for 2018. Check out our shiny new badge!
For the second consecutive year, the team at Pronto Woven has been recognised and named a finalist in the Big Kahuna Cool Company Award. This category recognises companies with 50+ staff members and considers initiatives to promote positive employee/employer relations, programs to support environmental and sustainable business practices, the strength of the organisation's brand among its target market, the history of the organisation and its ability to overcome challenges as well as its overall contribution to Australian culture and Australian communities.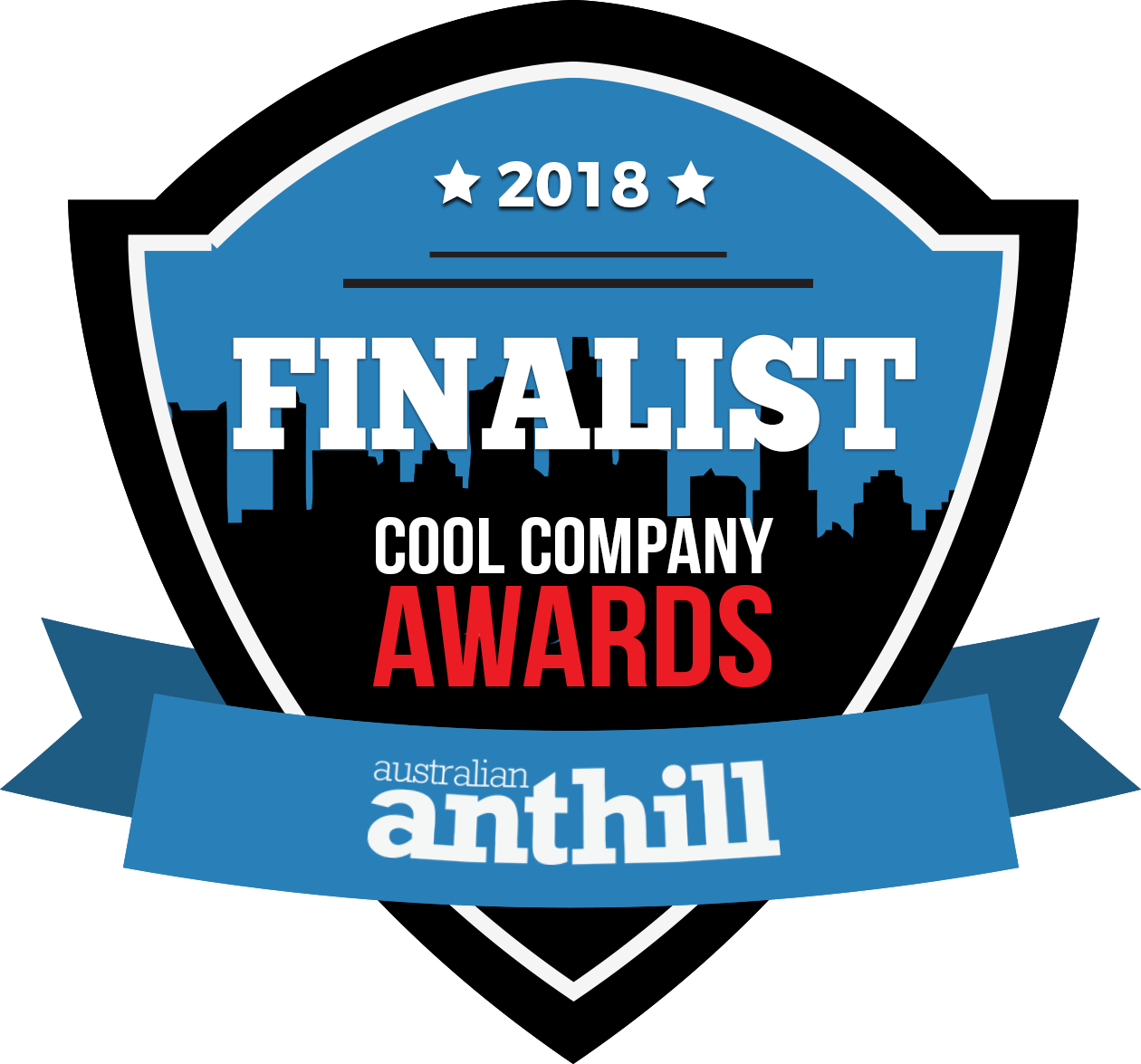 Our submission for the award revolved around all of the super cool projects and happenings that have been taking place around Woven and more widely, Pronto. In case you missed it, here's a snapshot of what's been keeping us busy over the last 12 months or so.
The Kickstart Project
Woven's support and pro bono work with The Kickstart Project continues. This charity is committed to providing a brighter future for students in Kenya through education, health and sustainable solutions. After helping the charity to build their funky and far more user-friendly new website, we've continued to help them with their overall Digital Strategy. Working alongside the charity, Kickstart are working towards 100% of their donation revenue going back into their projects. Watch this space!
World for Pets
This pet shop is Australia's largest pet superstore with over 17,000 items in-stock and ready to go (clearly, us Aussies love our pets). Best of all, profits from items sold by World for Pets go towards RSPCA in Australia and helping animals. Woven has been working on the site's digital presence so that we can see even more profits going to RSCPA in the future!
Share the Dignity
Our team donated and put together numerous bags to support Share the Dignity's It's in the Bag appeal, which aims to help as many woman and girls as possible who are in need of sanitary and everyday items. The campaign calls for people to pack handbags for women, which are filled with items such as tampons, pads, toothbrushes, shampoo and other everyday items most of us don't even think twice about. These personal hygiene products are then donated to homeless women, women at risk or women experiencing domestic violence. Our team's contribution helped to create a level of impact we're all proud of.
Design thinking
We've written and shared a lot about design thinking in this blog in recent times. In a nutshell, this is a new way of engaging with clients to help solve their problems. Our team uses design thinking to streamline our focus on user experience (UX) and to place an emphasis on understanding the people who will ultimately use the end solution. This process sees our team studying users and their behaviours/problems before helping to generate new ideas to solve these problems. We build prototypes and try to break them before iterating them based on feedback. A big part of what we do is solving existing problems while also trying to predict future challenges we may encounter.
Machine learning and artificial intelligence (AI)
At Woven HQ, we're working incredibly hard to ensure we're always one step ahead so that we're providing clients with next-level technologies and solutions. We are currently experimenting and working with AI so watch this space for more!
Helping the next generation
We're proud to be running both a graduate program as well as an internship program that sees us partnering with Deakin University. Both initiatives provide tomorrow's leaders with the opportunity to gain real-world experience working at Woven and the chance to pursue their passion for creativity and technology.
ABA award for innovation
As announced right here back when it was hot off the press, our team was proud to receive the ABA Award for Innovation for our Digital Catalogue solution. Released in 2017, the digital catalogue was built following feedback from our customers who identified a gap in the market. The tool allows our clients to create their very own Digital Catalogue that enables customers to shop, search and browse through products on any device and at their own pace. Customer specific pricing can also be added, with future pricing from information stored within the ERP database. You can learn more about our Digital Catalogue here.
Whew! It's been a jam-packed 12-months or so here at Woven HQ and there is no stopping us as we continue to work across numerous projects.
Looking to create digital experiences that grow and evolve with technology? Contact our team today for a confidential chat.